Home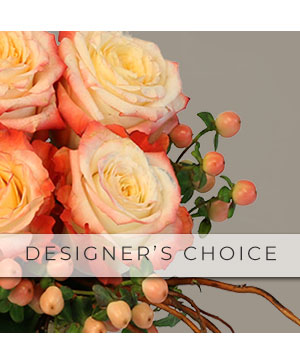 Designer's Choice
Flower Arrangement
We'll charm them with flowers! Our designers will create something alluring and delightful, perfect for anyone. We'll make sure it's a lovely and one-of-a-kind arrangement, made specifically for them. Trust us—we got you!
More Info
***WE ARE NO LONGER ABLE TO OBTAIN PINK HYDRANGEA, ONLY AVAILABLE IN BLUE OR WHITE. PLEASE INDICATE UNDER "ADDITIONAL INFORMATION" WHICH COLOR YOU WOULD LIKE.***
Refund Policy~ANY Issues with an order must be reported to A Touch Of Glass Florist
within 24 hours for replacements and redelivery.